Scammers Feast on Trust
Details

Written by

Tracy Scott

Category: Articles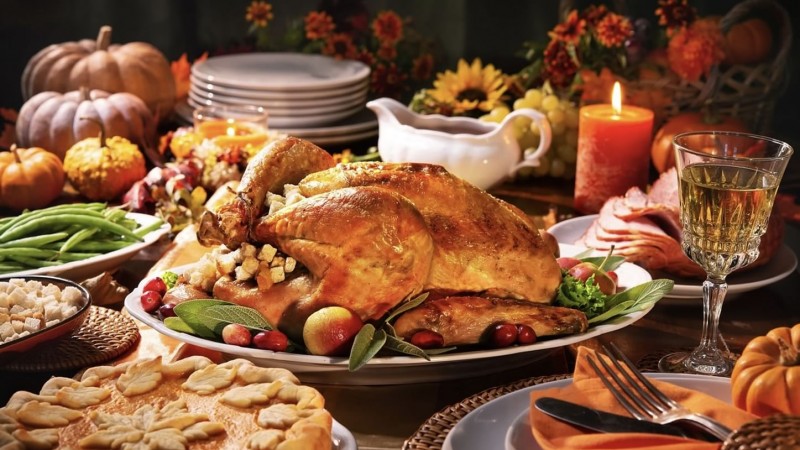 Turkey-shaped platters piled high with mashed potatoes, cranberry sauce, and green bean casserole — yum! Don't forget harvest-themed table runners, door wreaths, autumn garlands, dinner invitations, and – wait, this Thanksgiving Day checklist is getting expensive.
In your search for cost-saving ways to prepare for a festive gathering, know that holiday hucksters are preparing a menu of their own – a buffet of deceitful deals for unsuspecting shoppers.
A Thanksgiving Day Holiday Scam's Main Course
- - - - - -
(Social media and website headlines)
80% off Thanksgiving Day decor – Online only!
Buy sold-out Thanksgiving Day Parade tickets (private viewing area) – Pay today, get your tickets tonight!
BOGO Frozen Pecan and Apple Pies – Next day delivery!
- - - - - -
Drastic discounts and exclusive offers sound like a dream, especially when you're short on cash.
But don't let the allure of juicy deals lead you to a turkey trap. Tricksters might lurk behind a cornucopia of savings, eager to gobble up your hard-earned cash.
Good luck with contacting the company: most fraudulent websites vanish after only a few weeks.
The centerpiece of Thanksgiving Day holiday scams are fraudulent shopping websites. Bad actors pluck your trust through deceptive internet ads and promotions on social media.
Eager to take advantage of limited-time merchandise discounts or tickets to popular Thanksgiving Day events, you quickly enter your personal information or credit card details. You only discover you've been swindled when you don't receive your order as promised.
How to Avoid Thanksgiving Day Holiday Scams
Beware of rotten deals made to spoil your holiday celebration and butter someone else's bank account. Have you ever noticed this little message? "Please allow two to six weeks for delivery." Many legit companies say this, but scammers use this line to discourage you from checking on your order.
Good luck with contacting the company: most fraudulent websites vanish after only a few weeks.
You can avoid Thanksgiving Day holiday scams if you:
Check website URLs to ensure they match the sites you intend to visit. Scammers will try to distract you with harvest-themed games that claim you can win a prize by spinning a virtual wheel.

Before you get too excited, eyeball the web address for extra numbers, symbols, or unusual spellings — which might signal you've landed on an imposter retail website.

Ignore advertising texts and emails that include the subject line "Thanksgiving Savings eCard". These phony sales notifications might have cu2te images of pumpkins, fall leaves, and other benign images to fool you into clicking malicious website links.

It only takes one click to download malware that reads private data on your device and then transmits it to scammers.

Buy from well-known, reputable retailers. Sticking with well-known stores might be the easiest way to avoid a scam. Legitimate retailers have clear return policies and easy-to- find customer service contact information.
Serve up a slice of justice to these con artists! Report them to the Better Business Bureau and the Federal Trade Commission.